Law Office of Dennis Peter Helmreich
At the Law Office Of Dennis Peter Helmreich, we have over 25 years legal experience and have helped hundreds of injury clients recover medical expenses, lost wages and pain & suffering from the negligent party.
We will evaluate your case at no obligation over the phone!
CALL NOW: (706) 743-3410 OR… Email us and  we'll get back with you ASAP… Click Here
Car Accidents
Truck Accidents
Wrongful Death
Medical Negligence
Cash Settlements
Personal Injury- My firm represents individuals involved in controversies alleging a wrong or damage to another's person, rights, reputation, or property resulting from events or activities such as automobile accidents, defective products, infliction of emotional distress, intentional misconduct, and negligence.
When someone is injured due to the negligence of another person or company they are entitled to seek monetary compensation under Georgia Law. Compensation for medical expenses, lost wages, and physical pain and mental suffering are the main items of damage. We have recovered well over hundreds of thousands of dollars for injured persons throughout Georgia for all types of accidents and injuries. Punitive damages may additionally be sought for certain types of injuries to punish the wrong doer and deter future negligence.
Personal injury claims can arise from all types of accidents including the following:
* Automobile Accidents
* Truck Accidents
* Job Accidents
* Dangerous Products
* Wrongful Death
* Slip & Fall
* Medical Negligence
* Defectively designed vehicles.
Injuries can be lifelong and can cause future medical expenses, future lost wages and ongoing pain. These are all legal items of your damages in Georgia. Our firm has a combined 30 years of legal experience we can put to work for you to maximize your recovery. We will aggressively pursue a full recovery through negotiation or litigation on your claim. Contact Us today.
Quick action is crucial to preserve your injury claim. Immediate investigation after an accident helps to protect your rights in an injury case. Photographing the scene and injuries and interviewing witnesses are all steps which must be taken quickly before valuable evidence is lost forever. We have investigators and experts that can help protect your claim if you contact us quickly. With free consultation and no attorney fees until you win there is nothing stopping you from calling us today.
Real Estate Law – My firm represents both commercial clients and individuals in all proceedings and transactions that deal with real property-land and the structures attached to it-including purchase and sale, construction, mortgages and foreclosures, leases, zoning, title examinations, quiet title actions, closings, and management.
Wills, Probate and Estate Planning – My firm engages in Probate and Estate Administration. Probate is the legal process by which a person's debts are paid and assets are distributed upon her or his death. Lawyers refer to the entity that owns the deceased's assets until those assets are distributed as an "estate." Estate Administration includes the probate process as well as non-probate transfers of the deceased's assets. Individual state laws direct the probate court how to distribute the deceased's estate. State laws and procedures vary greatly, so, it is important to consult a firm with expertise in this area of the law to ensure that the deceased's assets are distributed correctly.
Business Legal Services – I provide a wide variety of services to our business clients from assisting in selecting the type of organizational entity under which to operate, preparation of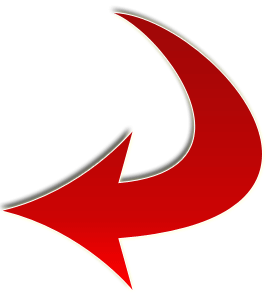 agreements, sale and purchase of businesses, obtaining financing and funding for business operations, and employee relations, to dissolution.
                         Free Consultation



     CALL NOW: (706) 743-3410
Or email and we'll get back to you ASAP… Click Here